Arataki Itto is the new 5 star character. He wield a claymore with geo vision and with his power, he can fill DPS role in your party specifically for Geo team.
Overview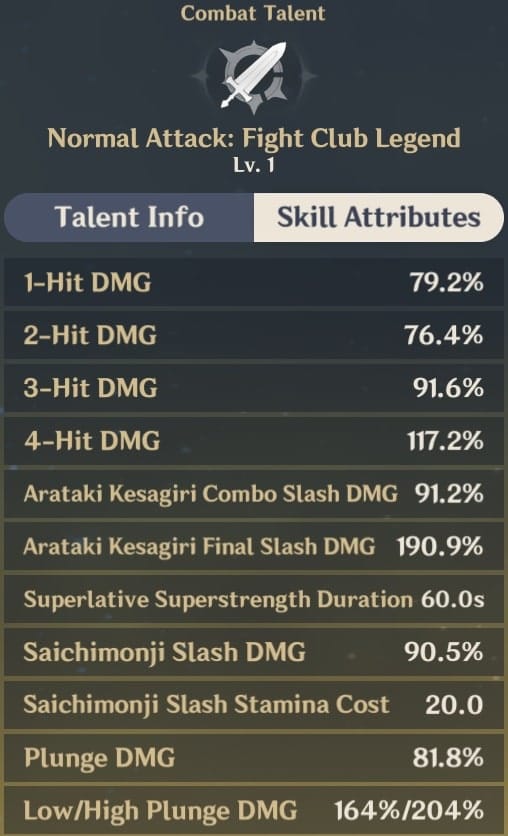 Arataki Itto is a Geo DPS character who will unleash most of his damage using charged attack: Arataki Kesagiri after getting buffed by Arataki Itto Elemental Burst. Arataki Kesagiri no stamina as long as he have Superlative Superstrength stacks. Superlative Superstrength itself can be gained after 2nd and 4th normal attack hits the enemy.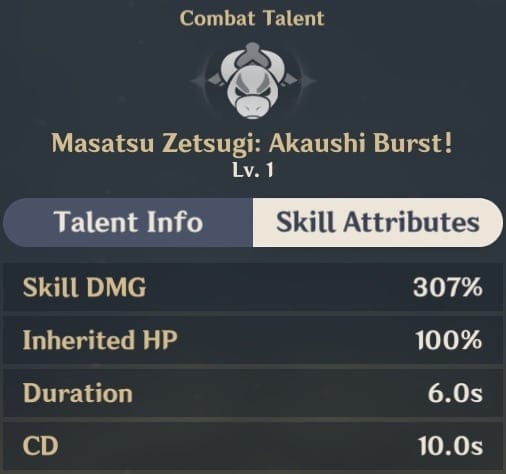 With his elemental burst Masatsu Zetsugi: Akaushi Burst!, Arataki Itto will hurl Ushi to the enemy, dealing Geo DMG upon impact. On the field Ushi will taunt the enemy and everytime Ushi takes DMG, Arataki Itto will gains 1 stack of Superlative Superstrength every 2s. Arataki Itto will also gain 1 stack of Superlative Superstrength when Ushi Hp reaches 0 or duration ends.
Arataki Itto elemental burst, Royal Descent: Behold, Itto the Evil (Elemental Burst) is super buff which will convert all normal attack to Geo DMG, incrase ATK SPD, increase ATK based on DEF, and grant 1 stack of Superlative Superstrength on 1st and 3rd strikes of his ATK combo.
Weapon
Redhorn Stonethresher is Arataki Itto signature weapon and definitely the best for him and Noelle. This weapon have CRIT DMG substats with effect called Gokadaiou Otoginabanashi which increase DEF% and increase Normal/Charged Attack based on DEF.
Skyward Pride is a good alternative if you have low Energy Recharge from artifact substats. But if you think you have enough Energy Recharge or have Geo battery support, you can skip it and use another weapon.
Serpent Spine is your best 4 star choice for Arataki Itto. This weapon can be obtained from battle pass and have CRIT Rate substats, it's have effect to increase ATK while taking more DMG. Shouldn't be problem considering Arataki Itto have high DEF id build normally.
Whiteblind is the best f2p alternative and can be obtained from blacksmith forging. This weapon have DEF% substats and effect to increase ATK and DEF.
Artifacts
Husk of Opulent Dreams is the new artifact for DEF specific character like Arataki Itto, Noelle, Albedo, and Gorou. 2 set of this artifact will increase DEF by 30% and 4 set will provide more DEF and Geo DMG Bonus based on Curiosity stacks.
You can also use 2 Husk of Opulent Dreams with other artifact set. For example, Archaic Petra for 15% Geo DMG Bonus or 2 Emblem of Severed Fate if you are lacking in Energy Recharge part.
If you have shield character in your party like Zhongli, you can use 4 Retracing Bolide. 2 set will strengthen your shield by 35% and 4 set will boost your Normal and Charged Attack DMG when Arataki Itto protected by a shield.
Artifact Stats
| Sand | Goblet | Circlet |
| --- | --- | --- |
| DEF% | Geo DMG Bonus% | CRIT Rate/CRIT DMG% |
Substats
CRIT Rate/CRIT DMG% > DEF%/DEF > ATK%/ATK