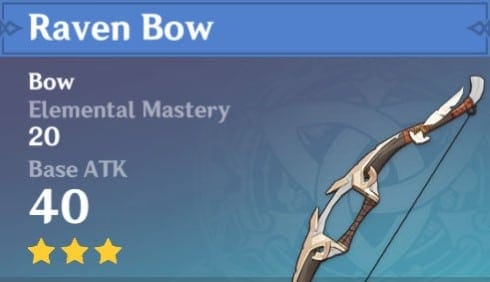 Increases DMG against opponents affected by Hydro or Pyro by 12/15/18/21/24%.
In Game Description
Ravens are known to be the ferrymen of the dead. This bow's limb is decorated with raven feathers, which forebode the imminent death of its target.
How to Get Raven Bow?
Obtainable from gacha, pretty common.
Weapon Upgrade Materials
Here's all material used to upgrade Raven Bow: