Birthday
Affiliation
Yae Publishing House (share the name?)
Vision
Electro
Constellation
Weapon
Catalyst
Another character leaks arrive today, Yae Guuji. Her chibi version already appeared in Chinese 1.5 Special program, with her official name Yae or Yae Guuji.
She is rumored to be Electro Catalyst user. She have electro vision close to the right side of her head. Here's render of Yae Guuji based on leaks: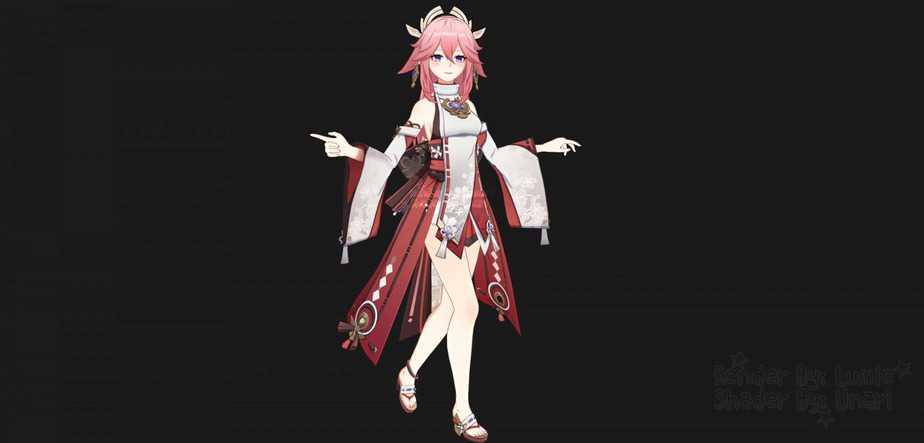 All 3 images above was taken from @lumie_lumie. Subject to change. More information will be added in the future.