In Game Description
Collei's specialty. Nutrient-rich ingredients have been stuffed inside the soft pastry shell to create a filling dish fit for those on the move. According to Collei, the cutlet in it is named "Forest Rangers' barbecue!" … You know, this rather reminds you of a certain enthusiastic girl in red. The dish must be the embodiment of Collei's innermost admiration.
Effect
Yearning have effect to restores 40% of Max HP and an additional 2.350 HP to the selected character.
Just like any other food, consuming this dish will only effect your own character or party. This dish won't have any effect for other players in Co-Op mode.
How to get Yearning
To get Yearning (chance), you need to cook Pita Pocket with Collei in character selection.
Recipe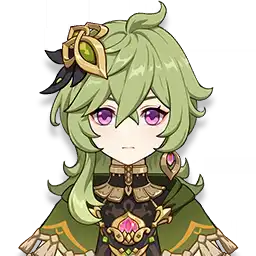 Here's all ingredients required to cook this dish:
| | | | |
| --- | --- | --- | --- |
| 3x Raw Meat | 3x Flour | 2x Tomato | 2x Milk |