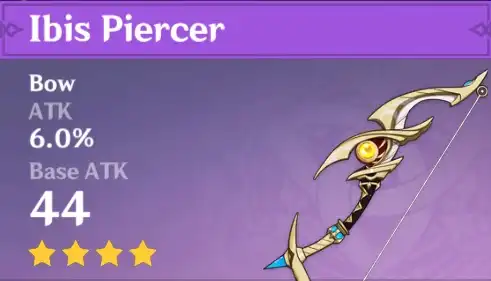 The character's Elemental Mastery will increase by 40/50/60/70/80 within 6s after Charged Attacks hit opponents. Max 2 stacks. This effect can be triggered once every 0.5s.
In Game Description
A golden bow forged from the description in the story. If you use it as a normal weapon, you can also view it as a part of a fictional world that has made it off the pages.
How to Get Ibis Piercer?
Ibis Piercer can be obtained as reward from Genshin Impact 3.7 event: Duel! The Summoners Summit! You can claim first copy of this bow after getting 1000 event token and buy 4 Congealed Pupa Wax (refinement material) from event shop.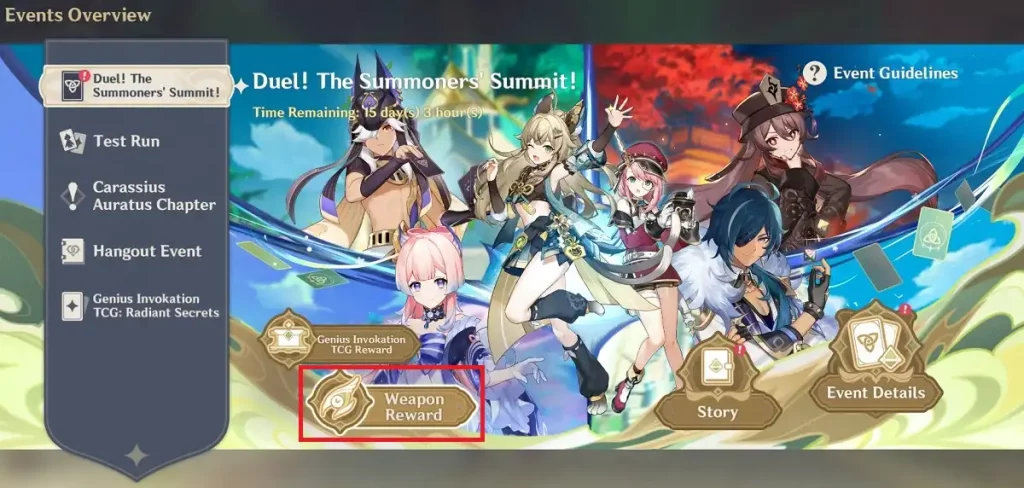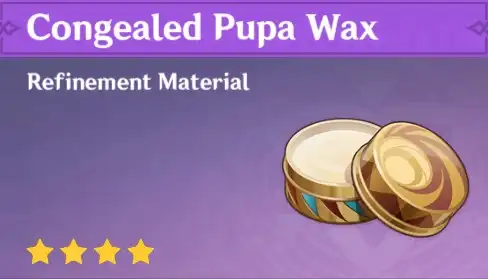 Weapon Upgrade Materials
Here's all material required to upgrade Ibis Piercer:
| Level | Mora | Ascension Material | Material 1 | Material 2 |
| --- | --- | --- | --- | --- |
| Level 20 | 5.000 | x3 | x3 | x2 |
| Level 40 | 15.000 | x3 | x12 | x8 |
| Level 50 | 20.000 | x6 | x6 | x6 |
| Level 60 | 30.000 | x3 | x12 | x9 |
| Level 70 | 35.000 | x6 | x9 | x6 |
| Level 80 | 45.000 | x4 | x18 | x12 |