As mentioned by Mihoyo few days ago, all new craftable weapon in Inazuma require blueprint for forging. Some blueprint are locked by world quest and some other blueprint only require simple exploration just like this one.
How to Get Katsuragikiri Nagamasa Blueprint + Locked Electroculus in Mikage Furnace
Obtain 3 Keys in Mikage Furnace
To get Katsuragikiri Nagamasa weapon blueprint, you will have to gather 3 "Key to Some Place" in Mikage Furnace.
This 3 keys will be used to open locked gate which contains the blueprint. Here's all 3 key locations:
Key to Some Place #1
Number 1 in the map, can be obtained from common chest inside lower part of Broken tower protected by electro barrier. Use electrogranum from Thunder Sakura Bough to pass the barrier.
Key to Some Place #2
Number 2 in the map, chest containing key can be found on the top of big house.
Key to Some Place #3
Number 3 in the map, chest can be found around boxes and ropes before broken bridge, right below the cliff where you just jumped.
Head to Locked Gate
head to the locked gate following the map below:
Open the gate with 3 keys
Open the locked gate using 3 "Key to Some Place" you've just obtained from 3 different location earlier.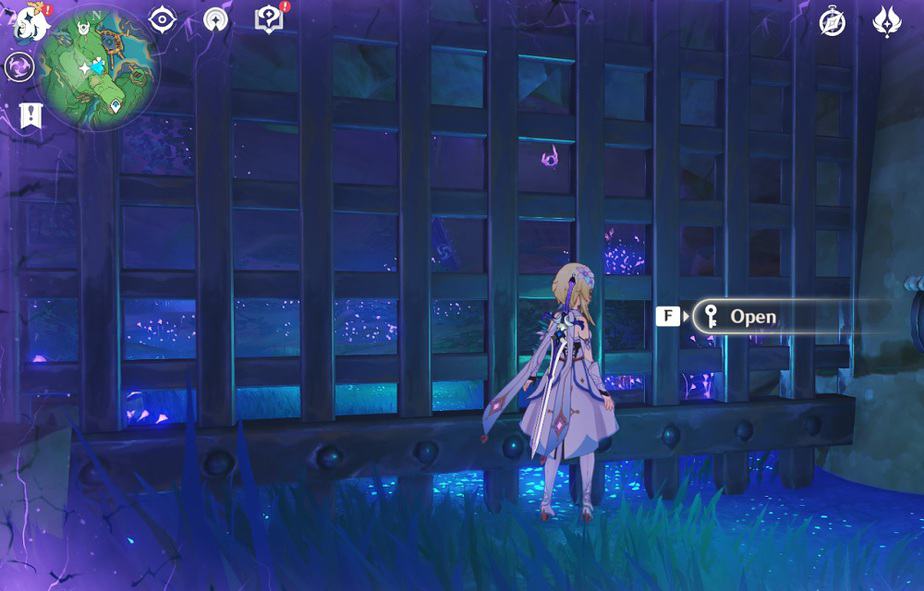 Fight the enemies and claim your rewards
There's 3 mechanical enemy inside, fight them and claim your rewards.
The blueprint of Katsuragikiri Nagamasa can be found inside Luxurious chest. You can also find 1 electroculus inside this small cave.
Forge Katsuragakiri Nagamasa!
Just make sure you have enough material before forging this weapon