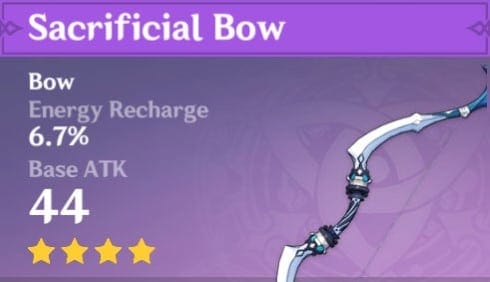 After dealing damage to an opponent with an Elemental Skill, the skill has a 40/50/60/70/80% chance to end its own CD. Can only occur once every 30/26/22/18/14 s.
Sacrificial Bow In Game Description
A ceremonial hunting bow that has become petrified over time. The trinkets on it are still visible. It grants the wielder the power to withstand the winds of time.
How to Get Sacrificial Bow?
It's available in Gacha, including standard banner.
Sacrificial Bow Weapon Upgrade Materials
Here's all material used to upgrade Sacrificial Bow: