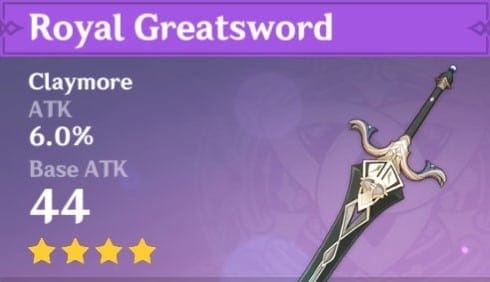 Upon dealing damage to an opponent, increases CRIT Rate by 8/10/12/14/16%. Max 5 stacks. A CRIT hit removes all existing stacks.
In Game Description
An old greatsword that belonged to the erstwhile rulers of Mondstadt. It is made from the finest-quality materials and has stood the test of time. A weapon for use by royals only.
How to Get Royal Greatsword?
Obtainable from Paimon Bargain Shop.
Weapon Upgrade Materials
Here's all material used to upgrade Royal Greatsword: