Item Category
Materials
Item Type
Weapon Ascension Material
Rarity
Domain
Cecilia Garden
In Game Description
It's a human thing to exaggerate on a hero's story, even to the point of elevating the fetters that once bound the hero to the level of an enemy of true freedom.

As a result, these fetters were granted extraordinary powers.
Usage: Weapon Ascension
Bows
Catalysts
Claymores
Polearms
Swords
How to Get Fetters of The Dandelion Gladiator
Buy From Marjorie in Mondstadt
Marjorie in Mondstadt sell this material for 4 Anemo Sigil. Purchasable up to 3 pieces, the item won't restock.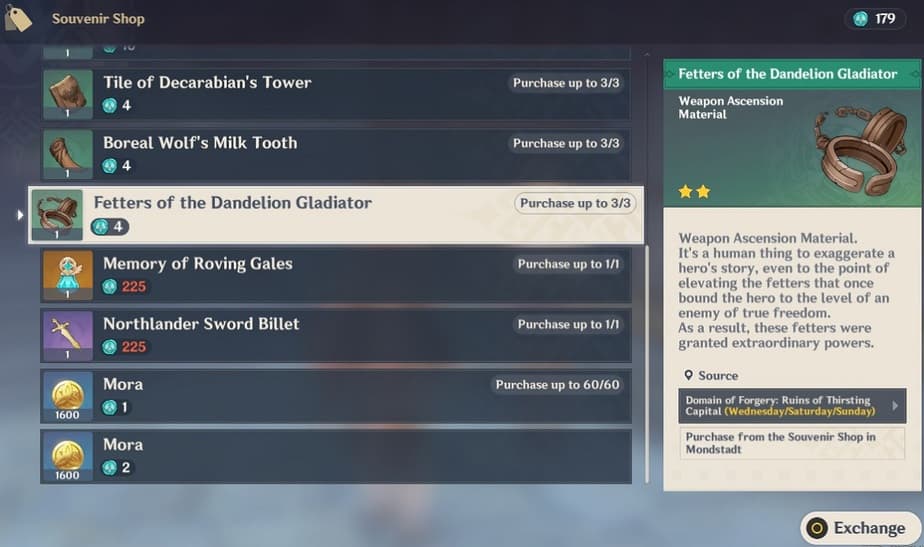 Domain
Fetters of The Dandelion Gladiator also can be obtained from Cecilia Garden domain in Mondstadt (Wednesday/Saturday/Sunday):