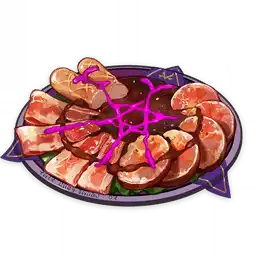 In Game Description
Fischl's specialty. The exquisite presentation doth seem to communicate some incomprehensible enigma. When partaking, if one were to gaze upon Fischl, one might see her expectant gaze peek though the gaps of her fingers, which she is using to cover half her face… Is this also part of the mystery?
Effect
Die Heilige Sinfonie have effect to increases all party members Physical DMG by 55% for 300s.
Just like any other food, consuming this dish will only effect your own character or party. This dish won't have any effect for other players in Co-Op mode.
How to get Die Heilige Sinfonie
To get Die Heilige Sinfonie (chance), you need to cook Cold Cut Platter with Fischl in character selection.
Recipe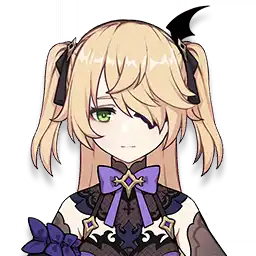 Here's all ingredients required to cook this dish:
| | | | |
| --- | --- | --- | --- |
| 1x Ham | 1x Bacon | 1x Sausage | 1x Mint |