In Game Description
Bennett's specialty. For some reason, every single fried egg is a little burnt around the edges. That said, the burnt crisp does lend a whole new flavor to the dish.
Effect
Teyvat Charred Egg have effect to revives a character and restores 10% of Max HP, then restores an additional 150 HP.
Just like any other food, consuming this dish will only effect your own character or party. This dish won't have any effect for other players in Co-Op mode.
How to get Teyvat Charred Egg
To get Teyvat Charred Egg (chance), you need to cook Teyvat Fried Egg with Bennett in character selection.
Recipe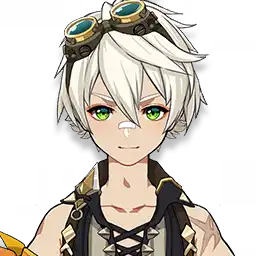 Here's all ingredients required to cook this dish:

1x Bird Egg