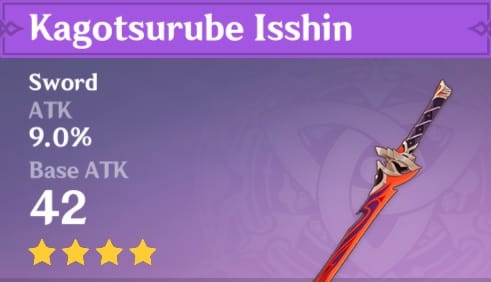 When a Normal, Charged, or Plunging Attack hits an opponent, it will whip up a Hewing Gale, dealing AoE DMG equal to 180% of ATK and increasing ATK by 15% for 8s. This effect can be triggered once every 8s.
In Game Description
This famed blade was born in a nation to the far north. But in the name of "Isshin," it was stained with many a dark deed on its home-bound journey.
How to Get Kagotsurube Isshin (Cursed Blade) 4 Star Sword?
Kagotsurube Isshin, also known as Cursed Blade can be can be obtained by completing relevant version 2.8 storyline quest.
Weapon Upgrade Materials