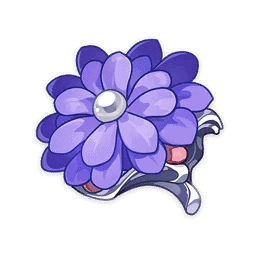 | | |
| --- | --- |
| Equipment Type | Artifacts |
| Rarity | / |
| Where to get/ Location | |
Ocean Hued Clam is artifact set that will be available in the future. It's set effect revolves around healing.
Artifacts will give stats boost with all 5 pieces which every piece will have different stats. Character that equip 2 or 4 set artifacts will have set bonus for that artifacts.
Max level upgrade for artifact depend on rarity. 4 star artifact can be upgraded up to +16 and 5 star artifact can be upgraded up to +20. As for how to increase artifacts in genshin impact, you can upgrade it using "fodder" or any unused artifacts from lowest rarity to highest rarity.
Of course, higher rarity will give more exp than lower one.
Ocean Hued Clam Set Bonus
Here's 2 set and 4 set bonus of Ocean Hued Clam Artifact Set. Remember, using 4 set isn't a must. Depend on character and your build, you can combine 2 set of this artifact with 2 set of other artifact.
(2) Healing Bonus +15%.
(4) Healing effect generates a Healing Bubble up to once per 3.5s. Healing Buble will accumulate Stacked Healing as characters get healed. Healing Bubble bursts after 3s, healing nearby characters (50% of Stacked Healing) and damaging nearby enemies (90% of Stacked Healing).
5 Pieces of Artifacts
| Slot | Pieces | Available Main Stats |
| --- | --- | --- |
| Flower of Life | Sea-Dyed Blossom | HP |
| Plume of Death | Deep Palace's Plume | ATK |
| Sands of Eon | Cowry of Parting | HP%, DEF%, ATK%, Elemental Mastery, Energy Recharge% |
| Goblet of Eonothem | Pearl Cage | HP%, DEF%, ATK%, Elemental Mastery, Elemental DMG Bonus%, Physical DMG Bonus% |
| Circlet of Logos | Crown of Watatsumi | HP%, DEF%, ATK%, Elemental Mastery, Crit Rate%, Crit DMG%, Healing Bonus |