Type
Material
Category
Talent Level Up
Rarity
Item Description
Nurtured by the might of the dragon king, these bone branches glitter with strange, unique colors.

Hatred coursed through the natural streams and kissed the cold moonlight, and from them were these crystalline branches born and grown…

Even though they were severed in battle, these branches steeped in dragon blood rustle as if eternally ill-at-ease.
Usage
This material are used for leveling up character talents and skills. Specifically for talents and skill higher than level 6.
Where to Get Bloodjade Branch ?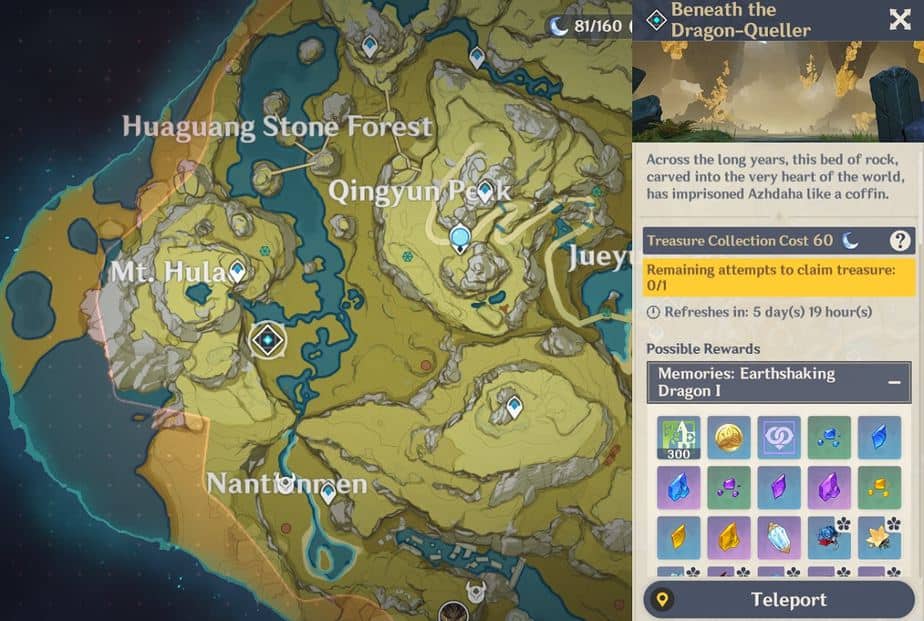 This talent up material is obtainable from Azhdaha: Beneath the Dragon-Queller Weekly challenge level 70 and higher. That's around Adventure Level 40+.
As for drop rate, it's around 33% since there's 3 kind of talent up materials dropped from Beneath the Dragon-Queller: Bloodjade Branch, Gilded Scale, and Dragon's Lord Crown.
Who Needs Bloodjade Branch for Their Skill?
Bloodjade Branch is used to level talents for the following characters: