Just now, through their social media Mihoyo drop some details about new upcoming characters from Inazuma. They are Ayaka Kamisato who we've been know since beta, Kaedehara Kazuha who will appear in the story after Genshin Impact 1.6 update, and 2 new characters: Yoimiya and Sayu.
Kamisato Ayaka – Frostflake Heron
Daughter of the Yashiro Commission's Kamisato Clan from Inazuma. Poised and graceful, noble and virtuous.
Working in tandem with her elder brother and the current head of the clan, Kamisato Ayato, the siblings divided among themselves different responsibilities arising from their noble lineage. Ayato is in charge of government affairs while Ayaka watches over the clan's internal and external affairs.
More information: Kamisato Ayaka Character Information
Kaedehara Kazuha – Scarlet Leaves Pursue Wild Waves
A wandering samurai from Inazuma with a modest and gentle personality.
Beneath a youthful and carefree demeanor lies a heart that hides a great many burdens from the past. Seemingly easygoing, Kazuha has his own code of conduct.
More information: Kaedehara Kazuha Character Information
Yoimiya – Frolicking Flames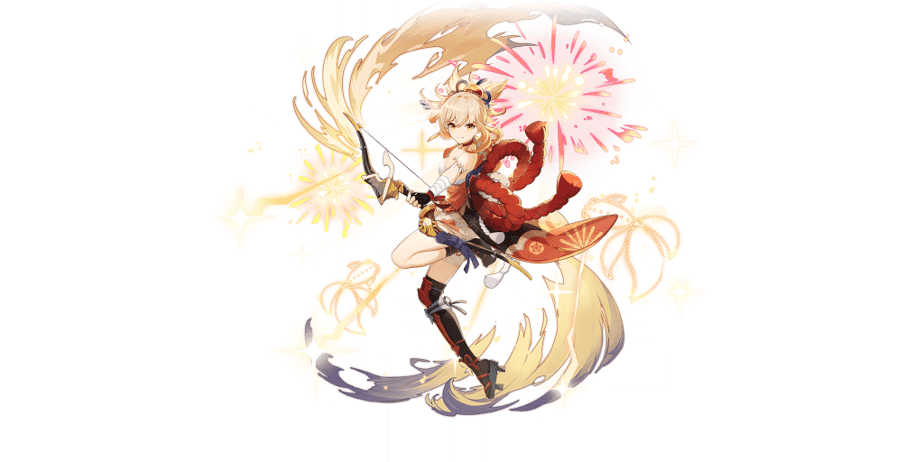 A talented pyrotechnician. The current owner of Naganohara Fireworks known as the "Queen of the Summer Festival." She is a household name in Inazuma.
Various celebrations held in Inazuma City every year all have elaborate firework displays created by Yoimiya. She possesses an exuberant creativity and passion for firework displays that always leave people pleasantly surprised.
More information: Yoimiya Character Information
Sayu – Mujina Ninja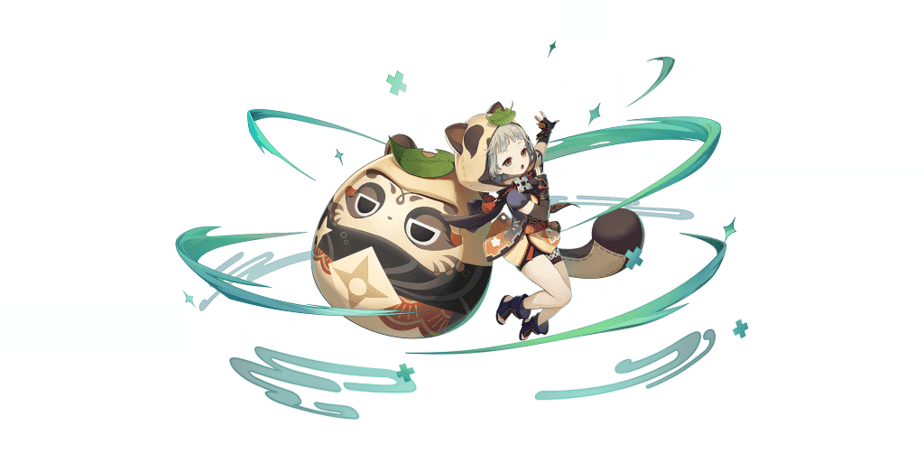 A pint-sized, agile ninja associated with the Shiyuumatsu-Ban.
Height has never been one of Sayu's strengths… She stopped growing a long time ago, long enough that she feels like she is trapped in a dream where time has stopped.
More information: Sayu Character Information