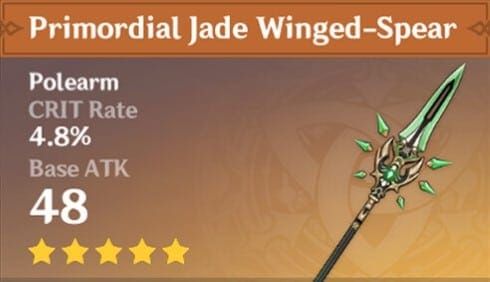 On hit, increases ATK by 3.2/3.9/4.6/5.3/6.0% for 6s. Max 7 stacks. This effect can only occur once every 0.3s. While in possession of the maximum possible stacks, DMG dealt is increased by 12/15/18/21/24%.
In Game Description
A jade polearm made by the archons, capable of slaying ancient beasts.
How to Get Primordial Jade Winged Spear?
Obtainable from gacha
Weapon Upgrade Materials