Gacha is important part of Genshin Impact. From gacha you can get certain weapon and characters depend on what character/weapon that have rate up at that time.
But since gacha is RNG, many player have their own way of "praying" or ritual before doing character/weapon pull.
It can be specific time to pull, specific place, and weird enough some people even sacrificing their character before pulling. I've been playing this game since day 1 and up until now, there's a lot myth of ritual when it comes to gacha.
Here's 5 most popular gacha ritual in Genshin Impact
Wishing in the hand of Barbatos Statue
Wishing in the hand of Barbatos statue is the most common ritual for gacha in Genshin Impact. It's pretty simple, climb Barbatos statue in Mondstadt and sit on statue hand. After that, player can just doing pull as usual.
Sometimes people combine it with other twist such as setting time to midnight, around 11.00 PM to 01.00 AM. Even weirder, I've seen some people doing sacrifice by jumping from the hand, and after the character gone they will start doing character/weapon pull.
Wishing in Qingyun Peak
Qingyun Peak small floating island located high above the mountain. Created by adepti Cloud Retainer, this place can be unlocked by doing 3 divine bird statue quest. This place is beautiful, and used to be the highest point in the game before Dragonspine release.
As for gacha ritual, there's now specific "how to" for pulling in this place. Just sit down enjoying scenery and roll.
Wishing from Skyfrost Nail in Dragonspine
In the middle of Dragonspine, there's strange pillar floating high above the mountain. This location is called Skyfrost Nail, the current highest point in Genshin Impact. Yes, even higher than Qingyun Peak in Liyue.
This place start becoming popular place for gacha ritual after Dragonspine release. To unlock this location, you will have to clear all puzzle related with thawing Ice Shards in Dragonspine.
As for ritual, you can just stand there and start pulling. It's a bit weird but people also doing sacrifice. Jump from Skyfrost Nail and then before character hit the ground open Wish page and start wishing.
Wishing in Character Location
Another ritual for gacha in Genshin Impact is wishing in location where character trailer take a place or in a place where you met character in the story.
For example, when people wishing for Xiao they will choose to roll their gacha Wangsu Inn balcony because that is the location where player met Xiao for the first time in the story.
Another example: for Ganyu, they will roll at small island near Wangsu Inn, Hu Tao in front of Wangsheng Funeral Parlor, Tartaglia in Northland Bank or Golden House domain, etc.
Wishing after checking luck with fortune slip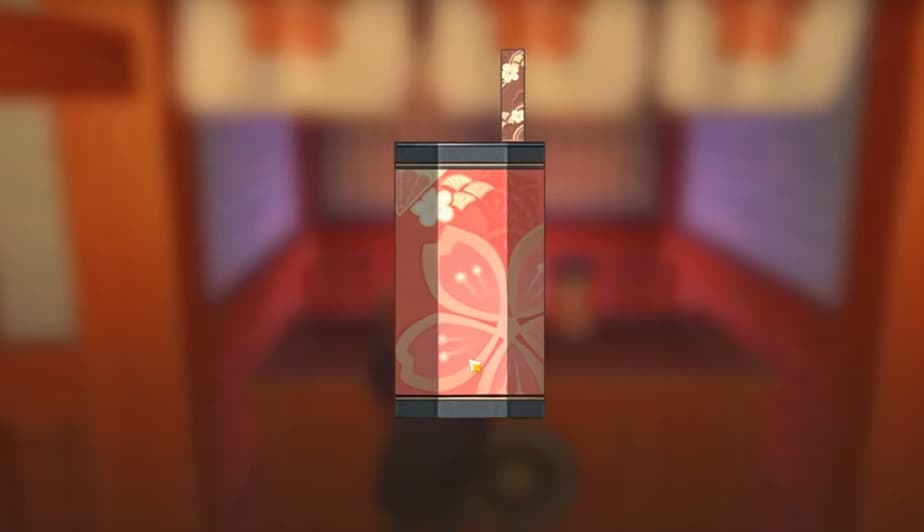 Along with Inazuma release, Mihoyo provide a "mini game" for player to check their luck which is fortune slip. To start doing this, head to Grand Narukami Shrine and talk to NPC Gendou Ringo. She will explain everything about fortune slip, good luck, bad luck, etc.
Fortune slip involve drawing bamboo slip from bamboo cylinder and then you fortune will range from Great Curse (worse) to Great Fortune (best).
I've seen some people in twitter and facebook get 5 star character after getting Great Fortune Slip, but there's no official confirmation from Mihoyo if this Fortune Slip really favor your luck or just pure coincidence.