Birthday
Affiliation
Yae Publishing House (share the name?)
Vision
Electro
Constellation
Weapon
Catalyst
Yae Miko, also known Yae Guuji. Her chibi version already appeared in Chinese 1.5 Special program, with her official name Yae or Yae Guuji.
Yae Miko is rumored to be Electro Catalyst user. She have electro vision close to the right side of her head. Here's render of Yae Guuji based on leaks: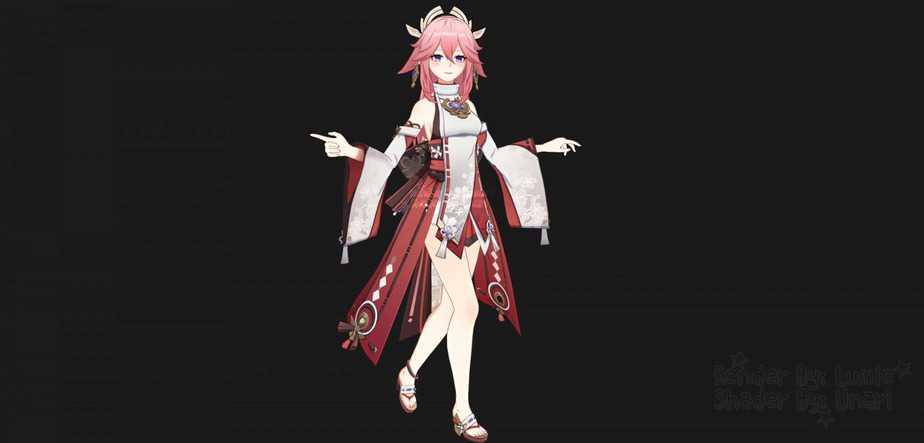 She will be voiced by Ayane Sakura, same VA who voiced Yae Sakura – her Honkai Impact counterpart. Not really surprising since some characters and part of Genshin Impact is inspired by Honkai Impact.
Her full appearance from Genshin 2.0 Trailer: