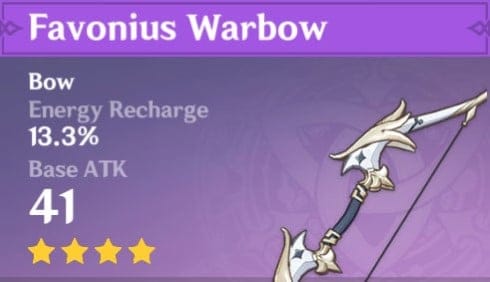 CRIT hits have a 60/70/80/90/100% chance to generate 1 Elemental Orb, which will regenerate 6 Energy for the character. Can only occur once every 12/10.5/9/7.5/6 s.
In Game Description
A standard-issue recurve bow of the Knights of Favonius. Only the best archers can unleash its full potential.
How to Get Favonius Warbow?
It's available in Gacha, including standard banner.
Weapon Upgrade Materials
Here's all material used to upgrade Favonius Warbow: