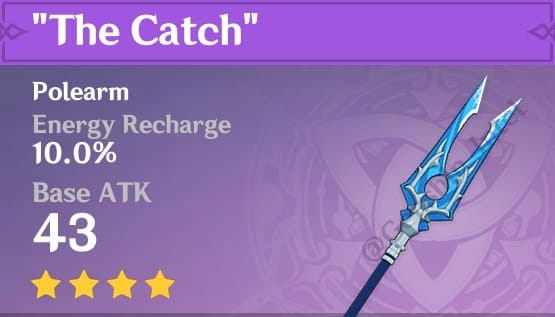 Increases Elemental Burst DMG by 16/20/24/28/32% and Elemental Burst CRIT Rate by 6/7.5/9/10.5/12%.
In Game Description
In the distant past, this was the beloved spear of a famed Inazuman bandit
How to Get The Catch?
Can be purchased from NPC Kujirai Momiji in Narukami Island using fish obtained from Fishing System.
You will need 3 following fish to purchase your first copy:
Weapon Upgrade Materials