Yesterday, not long after Mihoyo drops official information about 4 characters in their social media (read: Mihoyo Release Details for 4 New Character From Inazuma)
Genshin Impact leakers, some highly credible twitter account leaked some information about other Inazuma characters along with Inazuma related stuff.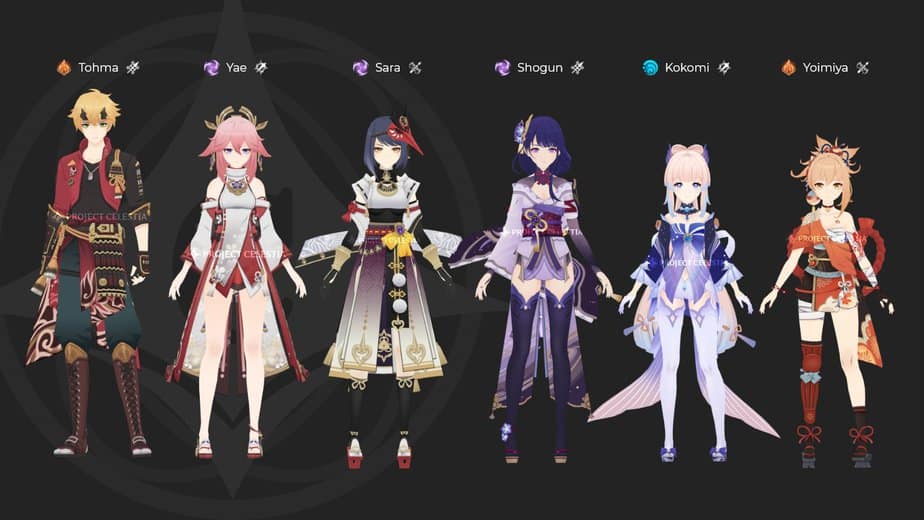 Before this we already know Tohma, said to be Kamisato Ayaka fiance. He have pyro vision and wield polearm, rumour about him has been around since few month ago but he got some changes in his design.
We also got clear render of Yae Guuji who has appeared during Chinese Genshin Impact 1.5 Livestream. She have electro vision and wield Catalyst as weapon.
Kujou Sara and Shogun Raiden who have their brief appearance in 1.6 Kazuha Trailer. Both of them have Electro vision, with Kujou wielding bow and Raiden Shogun wield polearm (I hope the leaks are wrong for this one)
Kokomi might be evolution revision of previous leaked character Mimi. She have Hydro vision and wield catalyst.
And then we have Yoimiya who've been introduced oficially by Mihoyo yesterday along with tanuki ninja Sayu.
Baal, Raiden Shogun, CV
Miyuki Sawashiro
Yae Miko, CV
Ayane Sakura
Gorou,
CV Tasuku Hatanaka
Sangonomiya Kokomi, CV
Suzuko Mimori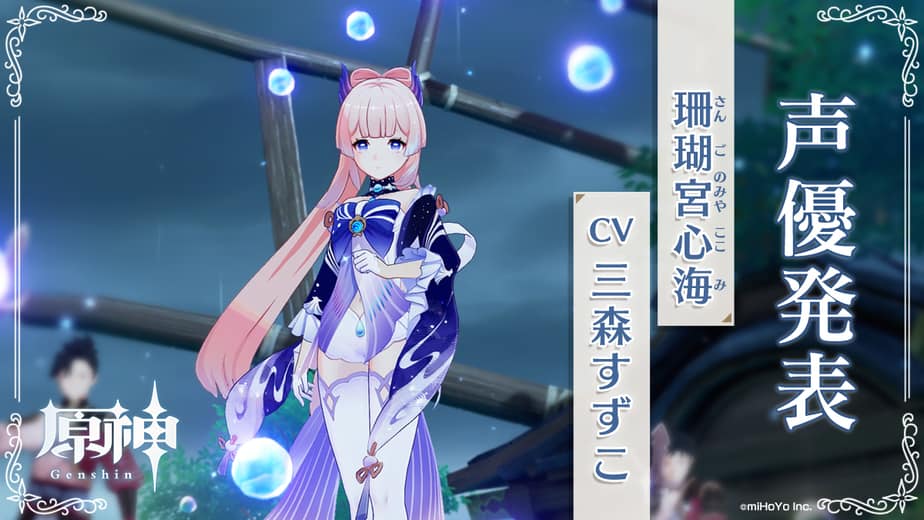 Tohama, CV
Masakazu Morita