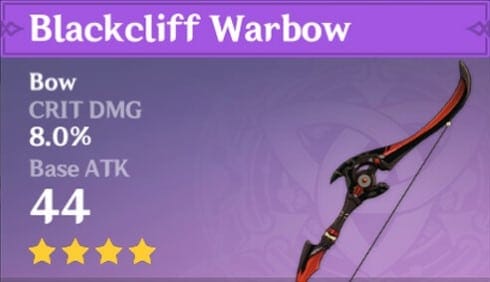 After defeating an opponent, ATK is increased by 12/15/18/21/24% for 30s. This effect has a maximum of 3 stacks, and the duration of each stack is independent of the others.
In Game Description
A bow made of blackstone that features extremely sturdy bow limbs. It requires an archer with a strong bow arm to use.
How to Get Blackcliff Warbow?
Obtainable from Paimon Bargain shop.
Weapon Upgrade Materials
Here's all material used to upgrade Blackcliff Warbow: