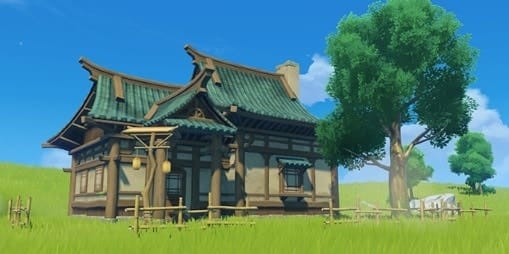 Description
A house that can found in many places around Liyue. A street light is set up outside the door for the convenience of passers-by.

The people of Liyue are a friendly sort for the most part. Even those who live apart from others in the mountains don't mind receiving a guest for the night. Indeed, you can expect a fine meal and some tea should you drop by.
List of Furnishings
How to Get Hermit's Hut Furnishing Set?
Blueprint of this furnishing set can be obtained from Adeptal Mirror Round 3.